Some Abuses of Project
Management Best Practices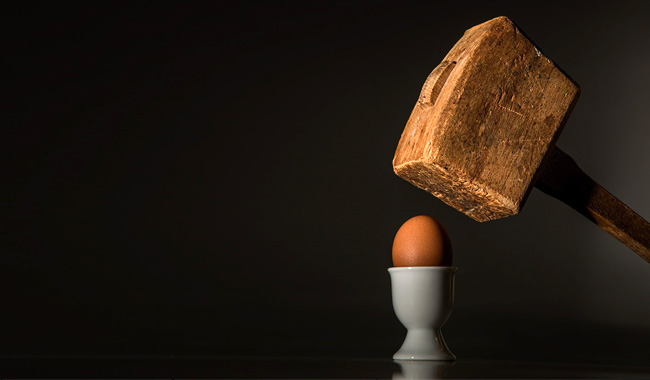 By Craig Covello, PMP:
In this article, let's explore the use and abuse of best practices in project management. It's fair to assume that there are a large number of opinions on this matter, as are the number of anecdotal examples that could be given. That said, here are two examples of abuse that immediately come to mind.
Abuse #1 – Best practice does not imply a "paint by numbers" methodology.
Project managers should not consider "best practices" as simply a series of rote activities applicable to every project regardless of subject, size and scope. They are not intended to promote a "paint by numbers" approach where the project manager has little substantive understanding of what is being undertaken and the associated risks. No, some better definitions can be found with a quick search on the Internet. Here are three separate, but similar explanations of the term.
First definition: "Best practices can be defined as the most efficient (least amount of effort) and effective (best results) way of accomplishing a task, based on repeatable procedures that have proven themselves over time for large numbers of people. A given best practice is only applicable to particular condition or circumstance and may have to be modified or adapted for similar circumstances. In addition, a "best" practice can evolve to become better as improvements are discovered."
Second definition: "Methods and techniques that have consistently shown results superior than those achieved with other means, and which are used as benchmarks to strive for. There is, however, no practice that is best for everyone or in every situation, and no best practice remains best for very long as people keep on finding better ways of doing things."
Third definition: "a practice which is most appropriate under the circumstances, esp. as considered acceptable or regulated in business; a technique or methodology that, through experience and research, has reliably led to a desired or optimum result."
Notice that the common thread between all three definitions is the need for adaptation. In the realm of project management, one size definitely does not fit all. We occasionally, however, may encounter project managers who confuse the relatively mechanical exercises of schedule monitoring or meeting facilitation with robust project leadership. The Project Management Institute's Project Management Body of Knowledge (PMBOK® Guide) takes approximately 750 pages to describe five basic process groups and ten knowledge areas, all designed around the concept of "best practices". A significant portion of the material discusses techniques for avoiding potential issues related to human interaction and perception. Anyone who's taken the PMP exam knows that some of the questions can be rather ambiguous and subject to interpretation. There is simply no instruction manual for every situation, which implies that the project manager needs to have a fundamental understanding of the project at hand and may be required to drill down and become a subject matter expert in order to resolve particular issues. Project management is not an administrative role and the PMBOK® Guide is definitely not a cookbook. It is a set of best practice tools designed to help the project manager lead participants on a journey that hopefully will create something of value for the organization.
Abuse #2 – Best practice does not confuse the over-arching project leadership with task ownership.
You are the project manager, which means that you have a responsibility to lead and delegate. You are not a resource for taking on tasks that others prefer to bounce back in your direction. Following "best practices" requires clear communication of all responsibilities before the plan is executed. This is important since there may be a tendency for some personality types to define for themselves a very narrow scope of work if they perceive any ambiguity. It can lead to unintended finger pointing, confusion and in some cases, hostility.
Case in point: I was recently in an awkward meeting with a design engineer and the end-user. The engineer was responsible for figuring out the impact to the IT infrastructure in order to implement a new messaging system. It was obvious that he needed to do some more investigative work before a design could be drafted, so I asked him to contact the building engineer. He refused and then issued a rather smug proclamation that communication between team members was "the project manager's responsibility." It would have been better if I had aligned my expectations with the engineer before the meeting with the end-user, but I made an assumption that the engineer was capable of engaging others by picking up the phone. Apparently, I was wrong.
Make no mistake. Following best practices means that you should perform due diligence as a project manager in order to facilitate communication to stakeholders, both from within and outside of the project team. But it does not mean you are responsible for brokering interactions between team members. If someone on your project is not receptive to communicating and coordinating within the scope of their task assignments, then it may be wise to have a frank discussion in order to level-set expectations. If they still prefer to define their own boundaries, then it may be appropriate to find another resource. You will have enough to do in providing planning, leadership, tracking, decision-making and status. Don't take on the work of others late in the game for fear of project failure. Negotiate expectations up front.

Full Course: Project Management Discovery  (1 day)
Click here for our full list of available courses!
https://forwardmomentum.net/wp-content/uploads/2010/07/best_practices_small.jpg
380
650
vwrona
https://forwardmomentum.net/wp-content/uploads/2019/01/fm-logo-low.jpg
vwrona
2010-07-20 07:57:47
2018-01-22 12:44:03
Some Abuses of Project
Management Best Practices