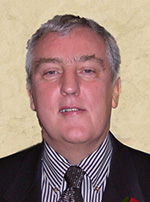 Bruce Beer
Contributing Author
Bruce Beer, PMP, is a certified project manager who has spent over 30 years in the IT industry and has over 25 years of project management experience in Europe and North America, including over 20 years for Hewlett Packard Consulting. He specializes in project management training, project recovery and project support. He is currently an instructor and course developer, including creating a two-day class on project recovery. Bruce is a member of PMI.
Forward Momentum: Delivering Results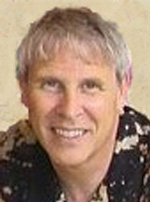 Craig Covello, PMP
Contributing Author
Craig Covello, PMP, is a 30-year IT veteran. He has spent about one-third of that time as an independent consultant in a variety of industries, including insurance, utility, banking, executive search, government and social services. For the past ten years, Craig has devoted his efforts to IT healthcare systems and infrastructure. His focus is on managing healthcare innovation projects and proof of concept pilots that will bring the next generation of IT medical technology to fruition.
Forward Momentum: Delivering Results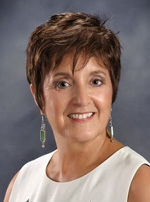 Darlene Frederick
Contributing Author
Darlene's professional career of over twenty-five years includes personal counseling, training management, consulting and solution architecture. As a practitioner, manager and executive director of learning services teams, she has consulted on the full lifecycle of learning strategy, design, resource alignment, delivery, administration and measurement. Darlene promotes a new definition of "blended learning" that goes beyond the paradigm of online-course-plus-classroom models to fully integrate digital learning assets and collaboration into the learning experience.
Forward Momentum: Delivering Results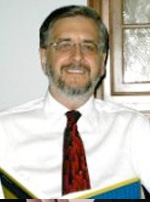 Alan S. Koch, PMP
Contributing Author
Alan S. Koch, PMP, CSM, Certified ITIL Expert, is a speaker, consultant and author of Agile Software Development: Evaluating the Methods for your Organization. His clients benefit from his 35+ years of experience, education, training and his affiliation with leading organizations such as PMI, SEI, IIBA, IEEE and IT Service Management Forum. He has been recognized for his IT Service Management, project management and public speaking skills. IEEE awarded him its coveted Senior Member status "in recognition of significant contributions to the industry."
Forward Momentum: Delivering Results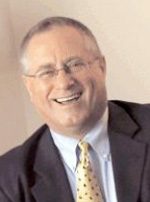 Alan A. Malinchak
Contributing Author
Alan A. Malinchak is the CEO of Eclat Transitions LLC, a certified and verified (cVe) Service Disabled Veteran Owned Small Business (SDVOSB); the CEO of STRATactical LLC, a cVe SDVOSB; former Chief Learning Officer (CLO) at Homeland Security Solutions, Inc. and ManTech International; FBI Special Agent (retired). Eclat Transitions LLC, is a career transition services company, and STRATactical LLC, offers learning, leadership development, and professional services. Al has over 35 years of professional experience in government, industry, academics and is a U.S. Navy Veteran (DAV). Al can be reached through LinkedIn.
Forward Momentum: Delivering Results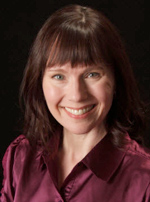 Cheri Milford
Contributing Author
Cheri Milford, Director of Learning Solutions and Operations for Forward Momentum, LLC, has over 25 years of experience in human resources and is focused on driving business results through the effective acquisition, management, and development of talent. She has held a variety of positions in recruiting, sales, management, and learning and development – gaining exposure across multiple industries including consumer services, retail, and telecommunications. Cheri brings expertise in design, development, implementation, management, and measurement of learning and talent development solutions and LMS implementation and administration, providing strategic consulting to ensure that training and talent development tie back to the goals of the business.
Forward Momentum: Delivering Results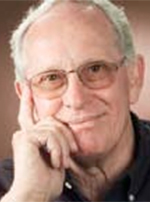 Dr. Gerald Mulenburg, PMP
Contributing Author
Dr. Gerald Mulenburg, PMP, retired from NASA in 2006 where he served as Senior Analyst in the Systems Management Office at the NASA Ames Research Center assisting projects from initiation through status reviews during project execution. He also participated in developing in-house NASA project management training that identified PM competency needs and a program for developing these competencies through classroom and experiential activities. He participated in PMI's revision of the 4th edition Project Management Body of Knowledge (PMBOK® Guide).
Forward Momentum: Delivering Results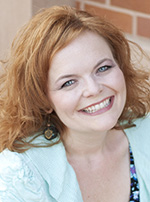 Karey Rees
Contributing Author
Karey Rees has 15 years of experience working with both large and small organizations as a manager and analyst. She has experience in marketing analytics, database management, CRM, business analysis, project management, corporate marketing, advertising and finance in a variety of industries, including retail, travel and food and entertainment. Karey's primary roles have been working with companies focusing on customer growth and retention.
Forward Momentum: Delivering Results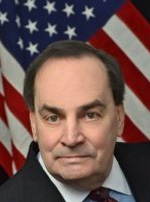 Darrell G. Stiffler, PMP
Contributing Author
Darrell G. Stiffler, PMP, is a professional with over 20 years of operations and IT management experience in industries such as insurance, healthcare, financial services, construction, retail, software development and maintenance, manufacturing and transportation. He has a military background and applies his experience to train and consult others in project management and ITIL professional development. In 1999, he was one of only 12,000 people in the world to hold the PMP® certification. He is also certified in ITIL Foundations v2 and v3.
Forward Momentum: Delivering Results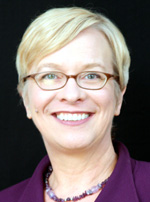 Michele Studer
Contributing Author
Michele Studer spends much of her time thinking about ways to create value. Michele's experience includes helping companies, from multiple industries, create and capture value through cross-functional, strategic initiatives such as M&A integration, business process improvement, and launching new products in new markets. Michele holds a BA in English from UT Austin and an EMBA from SMU's Cox School of Business.
Forward Momentum: Delivering Results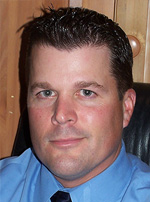 Chris Wright, MPM, PMP, CPLP
Contributing Author
Chris Wright, MPM, PMP, CPLP, has nearly twenty years of project leadership, mentoring, consulting and learning and development experience. He specializes in maximizing human capital performance through optimally aligned adult learning systems. He is also the founder and president of Tanden LLC, a human and organizational performance optimization firm.
Forward Momentum: Delivering Results