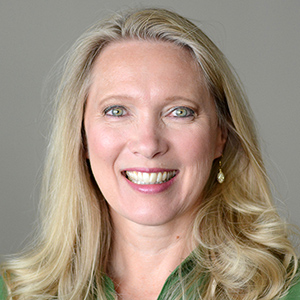 Vicki Wrona, PMP
President
Vicki Wrona, PMP, is the founder and President of Forward Momentum, LLC. She has over 20 years of leadership and project management experience, more than 15 years public speaking, and more than 15 years training and development experience. She has trained thousands of people, has mentored individuals and organizations and has authored multiple white papers and blogs. She was selected to serve on PMI's committee to write and review the PMBOK® Guide 4th edition and co-developed the program that won PMI's Professional Development Product of the Year award in 2007. She has served on the Board of Directors for the Texas Soaring Association. Her passion is equipping individuals and organizations with practical knowledge and tools so that results – and bottom-line impact – are consistently achieved. You can contact her at [email protected].
Forward Momentum: Delivering Results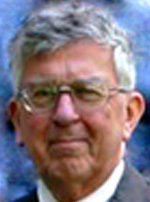 Bill Flury
Contributing Author
Since retirement, Bill Flury has been developing and teaching process improvement to help the next generation of project managers and systems engineers succeed by applying he lessons he has learned. He is a successful project manager, process improvement consultant and systems engineer with a lifetime record of 85 projects all on-time, within budget and with fully satisfied clients. He successfully developed major government information systems and taught project management and process improvement to government clients. Bill has published five books with practical advice for all managers, all of which are published by Amazon CreateSpace and can be found at https://www.amazon.com/author/billflury.
Project Success Stories: Real World Adventures in Project Management shares real stories of successful projects, and the unique paths they took to that success. Don't Blame Fred: Build Blame Free Processes is full of stories about projects that have become consistently successful by focusing on their project management and work processes. Draw What You Do: A Practical Approach to Process Improvement describes how to improve the way you work by drawing and using visuals to find better ways to work. WYSIWYG Tales: See What You Do presents real-life stories from Bill's experience in helping clients see and improve their work processes. A Tinkerer's Notebook: Sharing the Joy of Tinkering outlines the principles and practices that he and other tinkerers follow to ensure success.
Forward Momentum: Delivering Results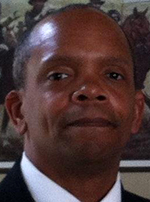 Colonel (Retired) Burl W. Randolph, Jr., DM, MSS, MBA
Contributing Author
Colonel (Retired) Burl Randolph, Jr., DM, MSS, MBA is a leadership development professional with over 30 years' experience in the Department of Defense, and Doctor of Management Candidate in Organizational Leadership. Burl has over 10,000 hours of mid-level manager and 5,000 hours of executive level training, coaching, and mentoring, including C-Level executives and CEOs. Burl is co-author of the book Can God Trust You with Trouble?, and the author of a peer reviewed article Changing Steps: A Reflective Journey in Transition. Burl has negotiated with the Russians to enforce US treaty rights for the Strategic Arms Reduction Treaty (START), led Coalition intelligence efforts on three occasions in the Iraq combat zone, and led the largest recruiting force in DoD for 36 months during the height of the war in Iraq. Burl has trained thousands of Soldiers, Sailors, Airmen, Marines, Coast Guardsmen, government civilians, and members of the US Intelligence community. He is currently the President and Chief Consultant at MyWingman, LLC, a leadership and management consulting firm.
Forward Momentum: Delivering Results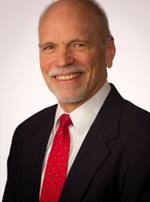 Frank Burroughs Ph.D.
Contributing Author
Frank is an experienced leader with a passion for helping others achieve more as leaders. With over three decades of accomplishment in a Fortune 100 environment he combines the rigorous thinking of advanced training in science with the intuition needed to engage and challenge those around him. Experience in leading large, multi-disciplinary scientific teams through technically, and sometimes emotionally, challenging initiatives prepared him to design and implement enterprise-wide leadership development and talent practices that combine real-world experience guided by the best science available. Frank currently leads Clear on Purpose, LLC, http://www.clear-on-purpose.com a leadership and talent consulting company. Frank would love to hear from you at [email protected].
Forward Momentum: Delivering Results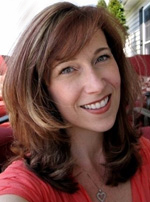 Jennifer J. Gibson
Contributing Author
Jennifer's career in learning and development spans over 20 years in the areas of design, development, implementation, management and measurement of learning and talent development solutions. She has provided strategic consulting for global customers across a myriad of industries with a focus on ensuring that learning and talent development are tied back to business goals and business impact. Jennifer also possesses broad experience in the areas of LMS implementations, migrations and administration while simultaneously providing project management, vendor management, facilitation and sales cycle support for all aspects of learning and talent development engagements.
Forward Momentum: Delivering Results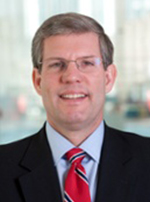 Chris Hitch, Ph.D.
Contributing Author
Chris is a leading edge strategic advisor to organizations on aligning goals, strategy, and human capital for organizational excellence. He has over 25 years of proven leadership and management experience focusing on aligning strategy, leadership, and operations to drive solid business results in multiple industries. He's helped accelerate high performance with organizations from the defense, federal government, financial services, health care, life sciences, manufacturing, nonprofit, professional service firms, public service, and technology sectors throughout the United States. He currently serves as a Director of Custom Executive Development Programs at the University of North Carolina Kenan-Flagler Business School.
Forward Momentum: Delivering Results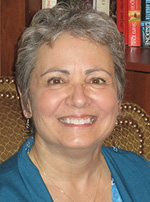 Kathy Martucci
Contributing Author
Kathy Martucci, PMP, has over 20 years of business analysis and project management experience in both the private and public sectors. Her clients include major healthcare firms, government entities and retirement systems. Ms. Martucci has been responsible for requirements gathering, tracking and tracing for small to large, highly complex systems. Her accomplishments include premiering thermal technology to print on-demand tickets for the NYS Thruway and directing five PeopleSoft implementations over the last twelve years.
Forward Momentum: Delivering Results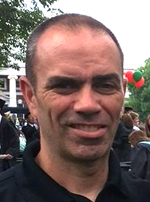 Kerry Quinn, MBA PMP
Contributing Author
Kerry Quinn, MBA PMP, is skilled and experienced in Business Operations, Organizational Leadership, Program Management and Business Development with Federal, State and Local Programs. He has years of experience in the business and Government contracting, holding an MBA and a certification as a Project Management Professional (PMP). Kerry is a United States Marine Corps Officer (Retired), with extensive years of Consequence Management, Program Management, and Law Enforcement experience in stateside and overseas locations including combat operations in Iraq.
Forward Momentum: Delivering Results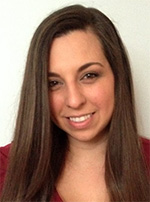 Tiffany Robinson
Contributing Author
Tiffany Robinson is an accomplished full-time Instructional Designer and all-around boundary pusher. She has taken her 10+ years of Human Resources experience and combined it with her educational background in Computer Animation to build a diverse portfolio of exciting training materials in the Fortune 500 arena. Her specialties include mulitmedia design, (graphic, print, web, motion), virtual engagement, instructional design, adult learning, new-hire on-boarding, and engagement.
Forward Momentum: Delivering Results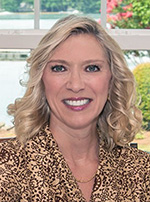 Karen Smith, MBA, PMP
Contributing Author
Karen Smith is an accomplished marketing professional and small business owner with demonstrated success in Fortune 250 companies and entrepreneurial organizations. Karen has an acute ability to understand the marketplace and strike the right balance of initiatives that drive results using strategy, personas, product marketing/management, branding and project management. Karen holds an MBA from Baylor University, BBA from University of Texas at Arlington and a PMP® certification. She is founder of Next Chapter Moves (www.NextChapterMoves.com), which offers move management services and Mind the Ps Marketing (www.MindthePsMarketing.com), which offers marketing consulting.
Forward Momentum: Delivering Results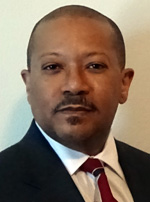 Edward J. Williams
Contributing Author
E.J. Williams is a skilled professional with more than 20 years' experience in the learning and human resources fields. Supporting senior leaders and employees globally, he has led both departmental and cross-functional teams, facilitated training programs and managed critical projects. With expertise in employee relations, staffing, organizational design, training, project management, and coaching/counseling, E.J. has led strategic initiatives affecting the U.S., Mexico, Europe, and the Asia Pacific regions. A 25-year U.S. Air Force veteran, E.J. holds graduate degrees in Business Administration, Human Resources Management, and Adult Education.
Forward Momentum: Delivering Results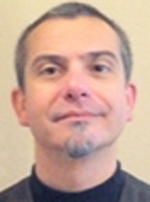 Rob Zell
Contributing Author
Rob Zell has nearly 20 years of experience as an educator and trainer. During his career he has designed, developed and delivered learning content for IT, field operations, support staff and trainers in the restaurant and retail industry as well as in schools. His primary focus has been on improving operational results and guest service by developing management and communication skills to help leaders get more done with the teams they have.
Forward Momentum: Delivering Results