Managing Large Projects or Programs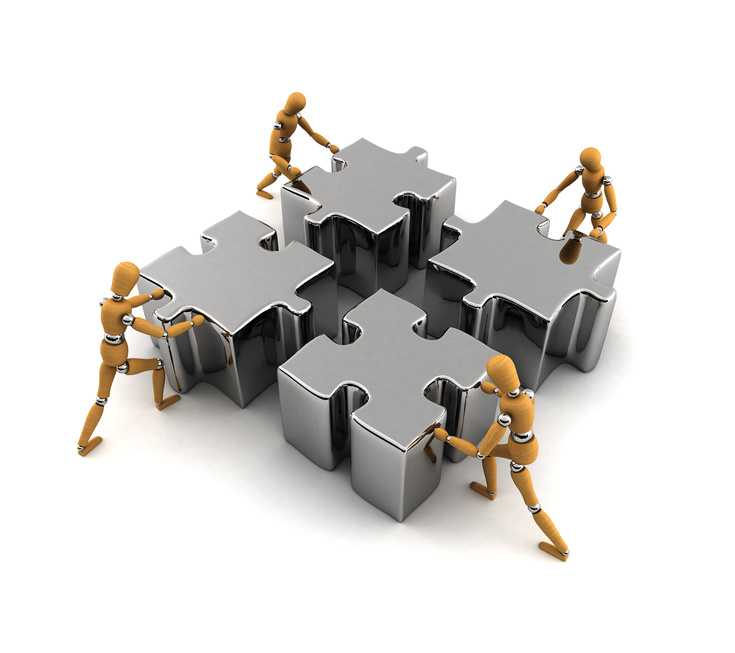 By Bruce Beer, PMP:
OK – you have been asked to manage a new major project that is an integral part of your company's strategy (or your customer's strategy if you are providing project services) and the cost is estimated to be in the 8 to 9 figure range.
Where do you start?
A very large project would probably be a program (a group of related projects) rather than one single project, so you would probably need a Program Management Office – PMO – to manage this juggernaut. I would suggest that in most cases you would start with the PMO management infrastructure. Assuming you are to be the program manager, on a major program you will probably need a deputy to help with the workload and cover for any absences you might have.
I have worked in two different types of programs in the $300m to $500m range. One was global, one was domestic. One of them included individual PMs as part of the PMO; the other just included the key PMO functions and did not include the PMs in the team. My experience leads me to believe that the former – PMs as part of the PMO team – is preferable, so I will use this assumption for the rest of this article.
Let us look at the makeup of the PMO for a major undertaking. Apart from the management and administrative people, most major programs could warrant a full time quality manager, risk manager and schedule manager. You could have someone responsible either full time or part time to manage change. This could include changes within the PMO, but also possibly management of change within the company where introduction of the end result of your program may affect organization, structure, personnel and processes. In other words, they would manage what needs to be changed outside of the program to enable the expected and required result to be effective. You might also assign someone to manage program reporting.
Quality Manager's Role
This is the person responsible for creating the program plan detailing quality, which could include:
Policy
Metrics
Assurance
Control
Audits
Internal and external standards to be met
Common tools and applications to be used – type and version/rev level
Method of updating of common tools and applications
Archiving policy
The quality manager would try to ensure consistency across all projects to give the program a common look and feel, and plan and manage regular quality reviews/audits throughout the life of the program to ensure the quality plan is being followed by each project. They would also ensure the defined metrics are being measured and reported as defined in the quality plan.
Risk Manager's Role
This person would be responsible for working with individual PMs to identify and quantify risk on each project, highlighting those that need further effort to minimize risk at the project level, and assess any risks to other projects or the overall program by any one or more individual project risks. The risk manager would attend project level risk meetings and take the high level view on threats (or opportunities) at the program level, implementing risk reduction measures as appropriate. This person would be responsible for coordination between individual projects where appropriate.
Scheduling Manager's Role
This person would work with individual PMs to ensure they had a schedule at the correct level of granularity, with critical path identified and processes in place for regular updating. They would then amalgamate these plans into a program level schedule at the appropriate level of granularity. This should then identify the critical path through the program showing which projects, or deliverables within a project, are on the program level critical path. This is key for the PMO to know, manage and review on a regular basis. The risk and scheduling managers would need to work very closely together, as any identified time risks can be monitored closely between them, particularly for deliverables/activities on the program level critical path.
Reporting
Reporting may not be a full time position in the PMO but it is a very important one. I was asked to create a reporting system for a major PMO and I designed a three-level reporting system. Each project completed a project level status report which was sent to the PMO on a weekly basis. These were rolled up and a PMO level report was created, automatically hyperlinking project information to a one line status report per project. Use of color was important (red, yellow, green) to identify problems where the PMO management might need to focus or work proactively to avoid or minimize impacts on the overall program.
The final layer of report was for senior management. This needed subjective judgments and assessment from the PMO so it could not be automated.
This role would also include financial reporting – actual costs to date, forecasts for future and comparison to the financial baseline/budget. This report would go to senior management so the specific information, format and frequency would need to be discussed and agreed with them.
Management of this major undertaking may depend on the size and complexity of the program but in my experience, a regular meeting of the PMO (including the individual PMs if possible) would review each project, scheduling and risk issues, changes and project issues, and resolve any conflict or interfaces between individual projects. Any potential threat to the overall program timeline, budget or deliverables can be highlighted, discussed, resolved and reported.
In conclusion, for very large projects (programs), the main PMO team could include the program manager, deputy, admin, scheduling manager, risk manager, quality manager, someone responsible for change, someone responsible for reporting and, in my opinion, each of the individual PMs. How many of these roles, and any additional roles such as external communications, security, networking, infrastructure etc., that may be required depend on the size, complexity and criticality of the program. Rather than assessing just the cost of the PMO which could be relatively high, it is more reasonable to consider the value the PMO provides compared with the cost of failure of the program due to inadequate management. Then a PMO can almost always be cost justified.
What positions have you involved in your large-scale project? What worked? What didn't?
https://forwardmomentum.net/wp-content/uploads/2013/05/MS-Office-puzzle-people.jpg
653
735
vwrona
https://forwardmomentum.net/wp-content/uploads/2019/01/fm-logo-low.jpg
vwrona
2013-05-07 07:43:12
2014-07-19 10:54:48
Managing Large Projects or Programs