A Training Revolution: Get the
Most Out of Your Training Dollar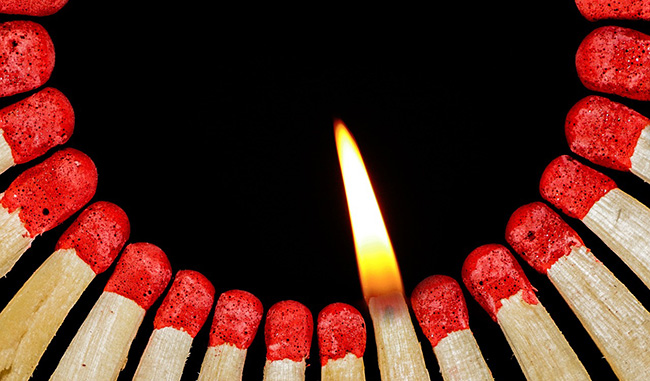 By Edward J. Williams, MAEd, MHRM, MBA
Calling all managers, directors and similar company leadership. Do you know what you're getting in return when you send your employees off to training? We know that sometimes training is just to comply with mandatory directives. But, what about that training you thought the employees would bring back to your organization to create a positive change? Was it worth the cost in time away from work and dollars spent to attend and/or develop? Whether it was or was not is really up to you – or at least you can have a huge impact on it. Two areas where we as leaders can impact the true value of training are Evaluation and Learning Transfer. But, in order to have that impact we need to better understand what they are and what we can do.
When it comes to Evaluation, most of us have seen it in action as we've attended training courses for years, but it is unlikely that many have given much thought to its effect on the value of training. Most training evaluation is based on a model created by Donald Kirkpatrick. Kirkpatrick, Professor Emeritus at the University of Wisconsin, first published his Four-Level Training Evaluation Model In 1959. With two updates since then, this model is still considered one of the foundational tools for analyzing the effectiveness of training. The chart below illustrates the basics of Kirkpatrick's model:
Level #

Level Title

Evaluates or Measures

Examples

Level 1
Reaction
How participants feel about training

"Satisfaction Surveys"
Verbal reaction

Level 2
Learning
Did participants learn? Change in skills, knowledge

Pre- Post-tests
Knowledge/skills

Level 3
Behavior
Change in behavior on-the-job;

Observation / Interview over time
Designed to reduce subjective judgement

Level 4
Results
Change in behavior that affects the organization

May be management systems already in place; must be identified/linked prior to training
Most of us can likely recall experiencing Levels 1 (satisfaction surveys) and 2 (knowledge/skills exams) evaluation in pretty much every training course we've attended. However, the chances of having participated in evaluation of any kind beyond that point are not very high. But, that doesn't mean it has to be that way for the employees we lead. Levels 3 and 4 are where we can begin to ask questions about the training courses our employees will attend. First, we can inquire whether follow-on evaluation (level 3) is designed into the course. We can also be selective in choosing courses that align with management/employee performance goals (level 4). These proactive approaches ensure that learning transitions beyond the satisfaction surveys and pre-/post-tests we've all become so accustomed to.
The additional area of positive impact for leaders identified earlier, Learning Transfer, is actually closely aligned with evaluation. Simply explained, learning transfer is the ability of the learner to successfully apply behavior, knowledge and skills acquired in a learning event to the job. Done effectively, we should be able to measure a change in job performance (i.e., levels 3 and 4). While evaluation is most commonly thought of as something that occurs after a learning event (I'll reserve the reality of this for another article), learning transfer is most effectively implemented as a process that occurs throughout the complete life-cycle of learning. For many of us, this means re-thinking some of our approaches and attitudes concerning learning. We can address this through three non-sequential questions:
Question #1: Is the Employee Ready to Learn?
Our impact as leaders here is immeasurable. Learning transfer is critically affected by the learner's readiness. Think about any training course you might have attended and felt you were not ready to be there for any number of reasons (e.g., personal, did not understand the material, did not see the value of the training, etc.). Leaders can ensure the employee has attended the appropriate prerequisite courses; that they are attending this particular course at the right point in their career; that the course is one that will have a positive impact on their career (i.e., not one that is just filling a useless square); and that there are no personal/emotional barriers to successful completion. This is where our abilities as mentors and coaches are put to the test.
Question #2: Is Learning Transfer Designed into the Course?
Unless you are asked to be a subject matter expert during course development, it is unlikely you will be able to affect the actual course design. However, you can recognize positive elements of learning transfer designed into a course prior to signing an employee up for the course and then plan for post-training actions accordingly. First, take a look at the course objectives to see if they align with performance goals for the employee. Recall our discussion on levels 3 and 4 evaluation? If the objectives/outcomes of the course align with employee goals, recall that can be used as level 4 evaluation. If the course is goal-aligned, be prepared for a post-training discussion of how the employee will use this new knowledge toward his/her goal achievement. Next, review course design documents or ask questions to determine if there are any follow-on evaluations (level 3) designed into the course. You'll usually have to do some pre-work with the provider for these evaluations, but you may find they best suit your needs.
Question #3: Is Learning Left in the Classroom or Does it Continue on the Job?
Forget everything you learned in that class, we don't do it that way anyway! How many of us have heard similar comments or have seen looks that convey the same meaning after attending a great training course? As leaders, we can either support a culture of learning or allow a culture where learning doesn't matter. Learning transfer occurs when employees are encouraged to implement new ideas or processes as a result of training we sent them to. Further, this continuation of the learning experience tells them that we value them, their contribution and their future in the organization.
We all say we want to innovate, look to the future, etc. We send our best and brightest to training to learn. But, are we the people getting in the way of our best and brightest using the training to take our organization into the future? We have an enormous part to play in selecting the best training and then helping to transfer that training into our organizations. We can use great training to create that positive change we're looking for. We just need to take a few extra steps to make it happen.
Are you using training to create a positive change in your organization? Please share how below.
https://forwardmomentum.net/wp-content/uploads/2016/02/match_small.jpg
381
650
vwrona
https://forwardmomentum.net/wp-content/uploads/2019/01/fm-logo-low.jpg
vwrona
2016-02-25 06:45:20
2016-02-25 07:14:22
A Training Revolution: Get the
Most Out of Your Training Dollar